Stamp of the Month is one of my favorite specials that Close to My Heart offers. Every month a limited edition full size stamp set normally sold for $17 is only $5 with a qualifying $50 order. This month the feature stamp set is Flock Together. If you know me you know that I have no love for bird creatures, however, the sentiments on this stamp set are adorable. I have also used the cute scalloped border on a different project...to be posted later.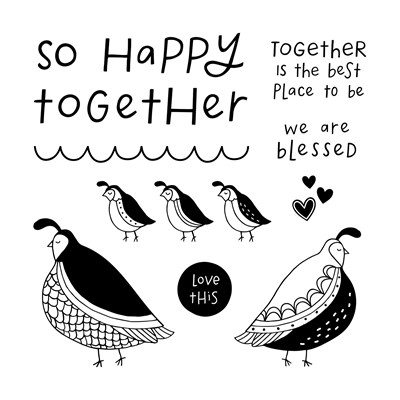 For this card I used a modified gatefold card template with a 2 1/2 square flap. You can get the cricut design space file for the basic cuts/folds here. The green stripes and heart zip strip is what I have left over from the Some Kinda Wonderful paper pack. There was not much left as I have now used every little scrap of this fun, bright pack.
Something that used to unnerve me while crafting was cutting apart a stamp set, (I was so worried that I would ruin it somehow) not so much anymore. I like to to rearrange the layout of images, separate words, or use different colors on flower/leaf combinations. For this set I cut the huge So Happy Together apart stamp in order to stack the words on the inside of the card to get happy by itself peeking through the gap. I also added a writing block hidden on the inside with more leftovers of the heart zip strip and glitter ribbon halfs.
Here is a sideways view of the card half way opened showcasing the hidden inside.
Happy Crafting!
Alex
alexbumb.ctmh.com
alexbumb.ctmh@gmail.com